.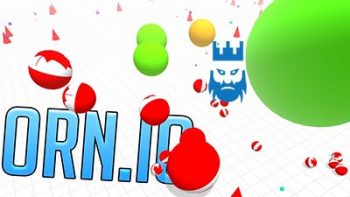 About Orn.io
Orn.io is a 3D game which has the same concept with the agar.io game but more fun.
Those who like skill games can play Orn.io in their free times. You will have to collect smaller balls with your ball in this 3D game. You can also eliminate your opponents and receive all of their scores by swallowing them with your ball. There are some obstacles in the game too. You should avoid these obstacles to not split.
We are proud to offer you io games unblocked servers on our website. You can find the mods and hacks of the io games on the right section of their articles. In addition to this, you can check our io games list in order to find new io games. You can try these new games to see whether they are appealing to you or not.
How to Play?
You need to move your ball with WASD keys. In addition to this, you can split your current bars by clicking the left button of your mouse or spacebar.
Tips and Tricks
There are some pointed shapes on the Orn.io map. In case you will touch them when you grow in size, then you will split into few balls. Try to not touch them and also you can use them as a cover to avoid bigger balls.
When you split you will be controlling all of your balls at the same time. However, the camera will be fixed to only one ball. In case you will go one of the corners, you can merge again. In addition to this, your balls will get closer to you in case you are in the same size with them.
As godmods we provide Orn.io unblocked servers to our visitors. You can download the Orn.io mods from our page and start playing it with Orn.io hacks.
.
.
LAST DOWNLOADS Orn.io MODS