,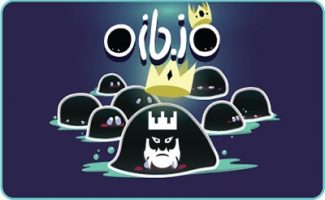 About Oib.io
Oib.io is an interesting strategy game where you will earn score by multiplying yourself and then feeding yourself with those.
We believe that those who love strategy games should play Oib.io in their free times. This is an interesting strategy game which you may have to play for a while to fully get the game. You are going to control a weird creature which can split itself and then eat them again to earn score. Of course, you can eliminate your opponents as well.
Moreover, we also share io games unblocked servers on our website. You can find the list of the mods on the right section of each article. In case you would like to learn and explore new io games we have a great tool for this. We share io games list on our website where you can learn new games.
How to Play?
You can move the camera with the arrow keys. It is possible to travel with your creature by clicking the right click of your mouse. The other controls can be performed by clicking on the screen.
Tips and Tricks
This is one of the interesting strategy games that you can play on the internet. You are a weird creature which can split itself. Then you need to regroup these small creatures. After that, it is possible for you to feed the queen with these creatures.
Keep in mind that every minion you spawn has a limited time. You earn score by feeding yourself. It will be good to move along the map all the time in order to avoid being eliminated. You can also eliminate other players by swallowing them and you can pick individual creatures to make a move.
As godmods we offer you Oib.io unblocked servers on our page. It is possible for you to download Oib.io mods and play the Oib.io game with various Oib.io hacks.
.