,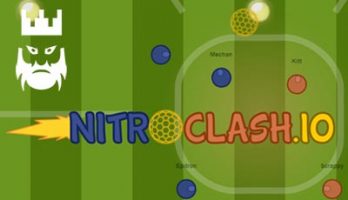 About NitroClash.io
NitroClash.io is a soccer game where you will play against other players. Each opponent will have three players and try to score a goal to win.
You can play NitroClash.io if you are interested in soccer. Your objective is simple: score as much as you can in 5 minutes to win. You will only control one of the players on the field. Players can also sprint by filling your nitro bar by collecting glowing balls on the map.
You can also play the NitroClash.io game with private servers if you want. Therefore, we have included the mod list in the right section of this article. You can download them whenever you want and access to numerous hacks depending on the NitroClash.io mod you download.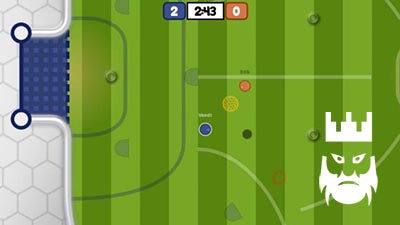 How to Play?
You can use your mouse to provide direction to your player. You can use the left button of your mouse to speed up. Players can stop by pressing the spacebar. You can click the T button to chat with other players. Players can swap the camera mode by pressing the X and you can see the scoreboard by pressing the TAB button.
Tips and Tricks
You can find glowing balls on the map. They are fixed and when you collect them you will fill your nitro bar. This will allow you to move faster when you want. Therefore, it will be good to collect these when you can.
This is a regular soccer game where you will compete with other players. You will control one of your players and the rest two will be artificial intelligence. You have to score in order to win the game. The game will take only 5 minutes.
As godmods we offer you the NitroClash.io unblocked servers on our page. You can download these mods and have the chance to play the game with different hacks.
.

LAST DOWNLOADS NitroClash.io MODS