,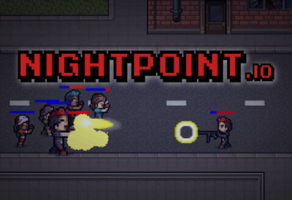 About Nightpoint.io
Nightpoint.io is an action game which you can have too much fun.
You will control a Nightpoint.io character with a gun and your goal is to collect as much as score you can. You need to shoot and kill the zombies for the score. There will be other players on the map as well. You will earn more scores when you kill them. The map is the map of a city. There are some obstacles which can help you to take cover.
You can also play this great game on unblocked servers. We have shared the list of mods in the right section of this article. You can download mods from here. Please note that we only share the list of existing mods and none of them belongs to us. In case you are willing to have some good fun and fan of action games, then you will love this great game. We wish you good luck and plenty of headshots!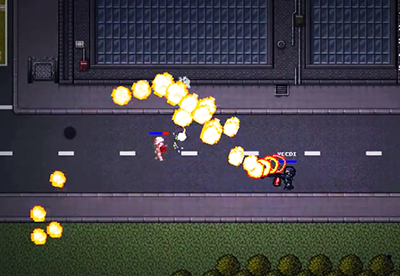 How to Play?
You can control your character with WASD or arrow keys. You can shoot with the left click of your mouse. Players can use 1-2-3-4 for upgrades.
Tips and Tricks
Do not you hold the fire button for too long. When you do so, your recoil will increase. This is why try to control your fire by pulling your finger from the button from time to time.
There are three kinds of zombies. You need to be aware of the type of the zombies in order to increase your chance to survive.
Always be aware of the updates, try to apply them as soon as you can. Also, remember that there will be other players who can kill you.
As God Mods we offer you the list of Nightpoint.io private servers. You can play nightpoint.io with various Nightpoint.io hacks with these servers.
.

LAST DOWNLOADS Nightpoint.io MODS