,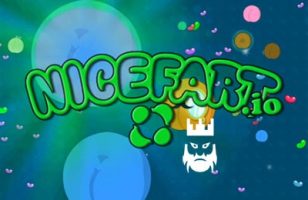 About NiceFart.io
NiceFart.io is a game where you are going to be a butt and fart to eliminate your enemies.
If you enjoy interesting games then you can play NiceFart.io in your free times. In this game, you are going to control a butt which can fart. In addition to this, you need to collect beans in order to increase your score. Thus you will also increase in size and have a better view of the map. This is one of the funniest games that you can play.
We also share io games unblocked servers on our website. In case you are looking for mods for io games then you can find them in the right section of our articles. In addition to this, you can also explore new io games thanks to the io games list we share on our website.
How to Play?
Your butt will move automatically and you need to provide direction with your mouse. In addition to this, you need to use QWE keys in order to activate your skills.
Tips and Tricks
You are going to control a butt in this game which can fart. There are beans on the map. You have to collect them in order to earn score and increase in size. It is possible to fart to your enemies to damage them. In case you are bigger enough, you will eliminate them.
Also, your opponents will leave beans when you kill them. You can collect these for more score. You need to avoid larger enemies until you reach a certain size. Keep in mind that you need to act quickly in order to be successful in this game.
As godmods we provide NiceFart.io mods on our pages. If you want to play the NiceFart.io game with NiceFart.io hacks and you can download and access NiceFart.io unblocked servers.
.

LAST DOWNLOADS NiceFart.io MODS