.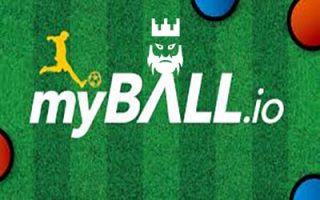 About Myball.io
Myball.io is a soccer game where you can compete with other players and try to score the most goals.
Those who like sports games can play Myball.io in their free times. We believe that you will have a good time in this game. You will simply play soccer with other players and try to score the most goals as a team. Moreover there are different modes that you can play as one on one or four on four. This game will be quite addictive for many soccer fans.
godmods offer you io games unblocked servers on its pages. Moreover it is possible for you to download the mods from the game pages. You can find these mods in the right section of each article. In addition to this, you can also find new io games to play thanks to the io games list we have shared on our website.
How to Play?
You need to use the arrow keys on your keyboard in order to move your character. It is possible to kick the ball for the goal or to pass with the spacebar.
Tips and Tricks
You will choose your area at the beginning of the game and then log in to one of the servers. Players will be playing soccer in this game where the ball never goes out of the field. You can play one on one or play in teams.
As you can guess, you need to score a lot in order to win the game. The Myball.io game consists of different games. In case you will win the current game, then you will start another one with other players. It is a good game for soccer lovers.
As godmods we offer Myball.io mods to our visitors. It is possible for you to play the game with Myball.io hacks by simply playing it on Myball.io unblocked servers.
.
.
LAST DOWNLOADS Myball.io MODS