,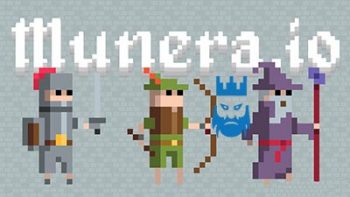 About Munera.io
Munera.io is an adventure game where you will pick a class and start hunting down your opponents on the map.
In case you enjoy playing adventure games then you can play Munera.io in your free times. You will pick one of the five classes and be placed in a dungeon. You cannot see anything apart from your around. Players need to find other players and kill them by attacking them. It is quite fun to play and quite addictive.
We also share io games unblocked servers on our website. It is possible for you to find the list of the mods on the right section of each io game article. Moreover, we share io games list on our website too. You can benefit from this list in case you are willing to explore new io games.
How to Play?
All you need is your mouse. You can provide direction with the help of your mouse cursor. In addition to this, you can perform an attack with the left click of your mouse.
Tips and Tricks
You have five different options as a class. Once you will choose your class, you can also change the color of your character as well. You will be playing the game in dungeons and you can only see your around.
The rest of the map will open as you move there, however, this time, your previous location will be out of your sight. You need to find your opponents and defeat them by attacking them. You are going to see some areas which there is some kind of steam on it. Players can stay on them in order to gain some health.
As godmods we provide Munera.io unblocked servers to our visitors. In addition to this, you can also download Munera.io mods and play the Munera.io game with different Munera.io hacks.
.

LAST DOWNLOADS Munera.io MODS