,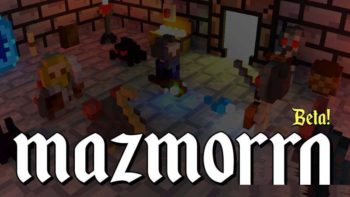 About Mazmorra.io
Mazmorra.io is a dungeon crawling game with retro graphics, inspired by the Diablo series.
Mazmorra.io is one of the interesting io games. Access to all Mazmorra.io hacks and unblocked Mazmorra.io mods on godmods.com. Free to Play Mazmorra.io on godmods!. We advise you to visit godmods.com from time to time, because new hacks and mods or aimbots might be released for unblocked Mazmorra.io.
Controls:
Left click to move or attack enemies(Inventory) Right click to consume potions(Inventory) Right click to swap equipped items(Trade) Right click on item to buy or sell
How to play Mazmorra:
You start the game at The Castle – a safe area to hang out with friends, recharge your HP and buy or sell items.
Crawl dungeons by finding the doors for the next levels.
Kill monsters to earn experience points to level up.
Find and open chests to earn rare and magical equipment.
Gameplay / HINTS:
You start the game by choosing the skin of your hero, and its primary attribute. The damage your hero causes is based on the primary attribute.
The type of weapon you're using can change your primary damage attribute.
Melee weapons: strengthBows and crossbows: agilityStaffs: intelligence
Find the best items for your character and slay all the bosses in the game!
.

LAST DOWNLOADS Mazmorra.io MODS