,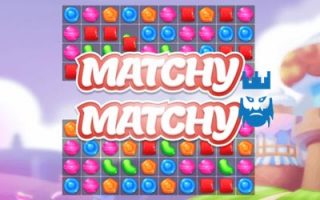 About MatchyMatchy.io
MatchyMatchy.io is a matching game which you can play against real players online.
Those who like matching games can play MatchyMatchy.io in their free times. You are going to match candies in this game. The game itself looks very similar to Candy Crash however you are able to play online in this game. The game has two different modes to play. You can either play against the computer which is quite easy to play, or you can play against real players by searching online. We believe that this is a great game for those who love matching games.
In addition to these, we also share io games unblocked servers on our pages. If you want to download mods, you can find the list of the mods in the right section of each article. We also shared io games list on our website and it is a great source for those who are looking for a way to explore new io games to play.
How to Play?
All you need to use is your mouse. You can select with the left click of your mouse and swap it with other candies.
Tips and Tricks
You can play in stages or play against real players online in this game. In both of the mods, you have to reach to certain score in order to win. But it is not limited to this because you have to pop certain types of candies as well.
This means that you have three goals to complete in order to win the game. First one is the score, the other two are the candies determined by the game. When you do so you will win the round and you can play with other opponents.
As godmods we offer MatchyMatchy.io unblocked servers to our visitors. It is possible for you to download MatchyMatchy.io mods and play the MatchyMatchy.io game with MatchyMatchy.io hacks.
.

LAST DOWNLOADS MatchyMatchy.io MODS