,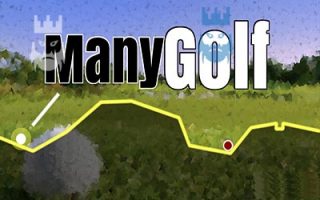 About Manygolf.club
Manygolf.club is a fun skill game where you are going to play as a golf ball and try to reach to the hole.
Those who enjoy playing skill games can play Manygolf.club in their free times. You are going to play as a golf ball in this game. And try to compete with other players on the map. Each player will set an angle and speed for their ball and them shoot themselves. Your goal is to reach the hole as soon as possible. When you do so, other players will have only ten seconds to reach the hole. Players will try to reach the highest score.
It is also possible to download io games unblocked servers through our page too. You can access new io mods thanks to our website. In case you want to explore new io games then you can check out our io games list that we have shared on our website.
How to Play?
You can set your speed by pressing and releasing the spacebar. In addition to this, you can provide directions with the help of your A and S keys.
Tips and Tricks
This is an online game where you are going to compete with other players. Also in order to reach the highest score, you need to reach the hole first most of the times. In case you will fail to reach the hole within the given time, you are not going to earn any score.
When you start playing, you will wait as a spectator. You are not going to join the game unless you hit the shoot button which is the spacebar. The maps will change each time the time runs out and it may take some time to get used to the game.
As godmods we provide Manygolf.club unblocked servers on our page. It is possible for you to download Manygolf.club mods and start playing the Manygolf.club game with Manygolf.club hacks.
.

LAST DOWNLOADS Manygolf.club MODS