,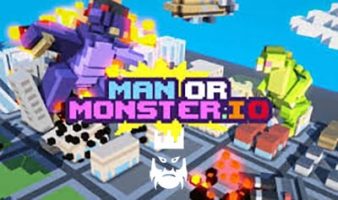 About ManOrMonster.io
ManOrMonster.io is an endless player versus player game with pixel graphics and arcade music.
In case you like arcade games then you must play ManOrMonster.io. The game may seem slow to you however you will get used to it soon. You will have to choose your side as a monster or man and then attack your opponents. You can unlock new features by killing your opponents and collecting crates.
If you like io games then you must check io games list we share on our website. You can explore new io games through this list and also find the mods of these games. We share io games unblocked servers for each game we include to our website. Also, we include all of the io games and if you see a missing game, please let us know about it. We will include it as soon as possible.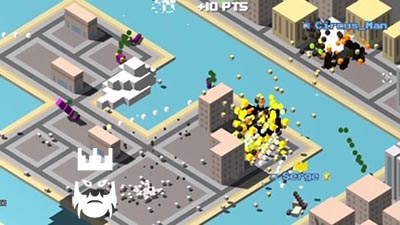 How to Play?
You need to use your WASD keys in order to move. Players can fire weapons with the Z button. Moreover, you can perform regular attacks with the left click of your mouse or spacebar. You can create a shield with the right click of the mouse.
Tips and Tricks
This is an endless player versus player game with pixel graphics. You need to stay with your team and make attacks to your opponents. Tactics may vary depending on which side you are but you can unlock many new features as you play the ManOrMonster.io game.
You will be playing on earth and in case you will move together with your team, you can earn great scores. Like most of the io games, your goal is to collect as much score as you can. The best way to do is killing your opponents.
As godmods we offer ManOrMonster.io unblocked servers to our visitors. Thus, you are able to download ManOrMonster.io mods and play the game with ManOrMonster.io hacks.
.

LAST DOWNLOADS ManOrMonster.io MODS