,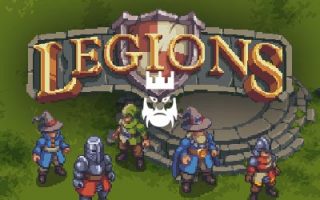 About Legions.io
Legions.io is a free role-playing game where you are going to compete with your opponents on an open world.
Those who enjoy playing role-playing games can play Legions.io in their free times. Players are going to choose your character and then randomly placed on the map. You have to kill other players and farm bots in order to level up and increase your score. You are going to unlock new skills to use as you level up. We believe that you will have a good time in this game.
We also share io games unblocked servers on our pages. All you need to do is visit the page of the io game to find the list of the mods. They are located in the right section of each article. Also, in case you want to explore new io games then you can check the io games list we have shared on our website.
How to Play?
You need to move with the right click of your mouse. In addition to this, you have 4 skills to use. You can use them with QWER keys.
Tips and Tricks
This is a role-playing game where you are going to compete with other players on the map. In addition to this, there are also some bots where you can farm them. There is leveling concept in the game and you need to level up in order to unlock your skills.
It may take some time to get used to the game however you will be addicted to it before you get used to it. Your goal is to kill as many players as you can and level up fast. You can find your current score on the right top of the screen.
As godmods we offer Legions.io unblocked servers to our visitors. It is possible for you to download Legions.io mods and start playing the Legions.io game with Legions.io hacks.
.

LAST DOWNLOADS Legions.io MODS