,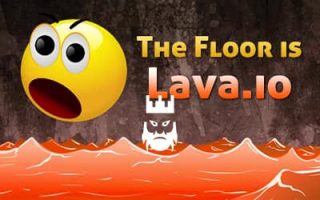 About Lava.io
Lava.io is a skill game where you will try to not fall into the lava by staying on melting rocks.
Those who like to play skill games can play Lava.io in their free times. Players will be playing with a cute and pink character and try not to fall into the lava. In case you will fall down there, you will lose the game and have to start from the beginning. The rocks you can stay on start to melt in time and this is why it is impossible to stay on a single rock for a long time. By the way, you have to collect the foods on the rocks in order to increase your score as well.
We offer you io games unblocked servers on our page. Thus, you can download mods and play the games with hacks. If you are looking for new io games then you can benefit from our io games list. In addition to this, you can check out our categories in order to find games starting with the letter.
How to Play?
All you need to do is provide directions to your cute character with the help of the WASD keys on your keyboard and not fall into the lava.
Tips and Tricks
You are going to control a pink and cute character which is trapped on the rocks on lava. The rocks are melting as time passes and you have to move your character in order to not fall into the lava. You need to take decisions fast and compete with other players.
There are some foods on the map which you can collect. Each of these foods will provide you certain score and you will be competing with other players in terms of the score. Always have an eye on the size of the rocks and leave it when it gets smaller.
As godmods we provide Lava.io unblocked servers to our visitors. It is possible to download Lava.io mods from our page and play the Lava.io game with Lava.io hacks.
.

LAST DOWNLOADS Lava.io MODS