,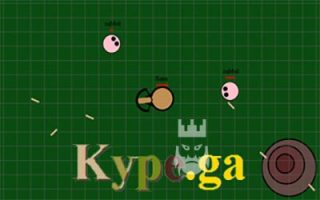 About Kype.ga
Kype.ga is a first player shooter game with 3D graphics and we believe it is a good game to spend your short free times.
Those who like to play first player shooter games can play Kype.ga in their free times. However, we would like to note that this game still needs some development. The graphics of the game is quite good when compared to other browser-based games but the things you can do are limited. You are playing on a platform where you can find a shotgun and bullets in order to kill the aliens but this is all.
We share io games unblocked servers on our pages. It is possible for you to download mods for these io games. In the event that you want to explore new io games then you can also check out our io games list we have shared on our website.
How to Play?
You can check you around with the help of the arrow keys. In addition to this, players can shoot with the spacebar and move with the help of the WASD keys on their keyboard.
Tips and Tricks
You are going to start to the game without any ammo and weapon. The first thing you should do is to avoid alien attacks. And try to reach to the weapon and some ammo. Once you get them, you can start hunting them.
You have to use your arrow keys and movements keys at the same time in order to target your enemies. It may take some time for you to get used to it but you do it in few minutes. You can check your shells on the right top of the screen and collect more on the map.
As godmods we provide Kype.ga unblocked servers to our visitors. In addition to this, you can also download Kype.ga mods and play the Kype.ga game with different Kype.ga hacks.
.

LAST DOWNLOADS Kype.ga MODS