.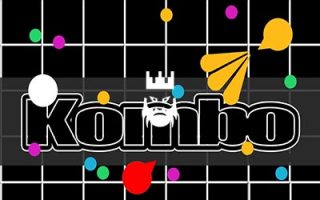 About Kombo.io
Kombo.io is a highly competitive game where you are going to compete against many players at a time in order to increase your score.
Those who like to play competitive games can play Kombo.io in their free times. You are going to control a small ball in this game. There are small and colored balls on the map, you have to get them and shoot them to eliminate your opponents. When you eliminate your opponents, your bullet will be divided into three. And those bullets will go to different directions. You can do great combos in crowded areas.
It is possible for you to find more io games unblocked servers on our page. Thus, you can access hacks in io games. In case you want to explore new io games then you can benefit from our io games list by checking the categories. You can find many interesting games to play from our categories.
How to Play?
You have to provide directions to your ball with the help of your mouse. In addition to this, you can shoot your bullets with the left click of your mouse.
Tips and Tricks
You will be playing as a small and white ball. You have to collect the small and colored balls on the map in order to shoot them. When you collect them your color will change and when you shoot them, your color will turn to white again.
This means that you have to collect another ball in order to shoot. It is possible to earn extra lives by making combos when you eliminate your opponents. In addition to this, you have to be really careful in order to not be eliminated by the bullets of other players.
As godmods we provide Kombo.io unblocked servers on this page. It is possible for you to download Kombo.io mods and play the Kombo.io game with different Kombo.io hacks.
.
.
LAST DOWNLOADS Kombo.io MODS