,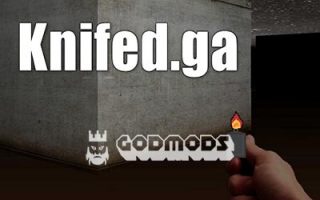 About Knifed.ga
Knifed.ga is an interesting game where you are going to play online and stab other players for the score.
Those who like the knives can play Knifed.ga in their free times. You are going to control a man who holds a knife in his hands. You have one goal, which is eliminating the other players on the map. In order to do so, you have to walk on the map, locate your opponents and get closer to them sneakily. After that, you know what you have to do! Stab your opponents until you kill them. The concept of the game is quite simple and it has decent graphics. It is also possible to turn on or off the shadows in the game for a better gameplay.
Our website shares io games unblocked servers on its pages. If you want to download mods for the io games then you can find these lists in the right section of the articles. If you want to explore new io games then you can check the io games list we have shared on our website.
How to Play?
You have to use the WASD keys on your keyboard in order to move around the map. It is possible to start stabbing your opponents by clicking on the left click of your mouse. Moreover, you can turn on and off the shadows with the I key.
Tips and Tricks
In fact, there is nothing much to talk about in terms of the tips and tricks for this game. You will be placed on a map which looks like a labyrinth and you have to locate your opponents in order to stab them to death.
It may be a good idea to approach your opponents from their back. In case you will directly walk through them, they will notice you and try to stab you just like you are trying to do. You can be sure that you will have plenty of fun in this simple game.
As godmods we provide Knifed.ga unblocked servers to our visitors. It is possible for you to download Knifed.ga hacks by playing the Knifed.ga game on Knifed.ga mods.
.

LAST DOWNLOADS Knifed.ga MODS