,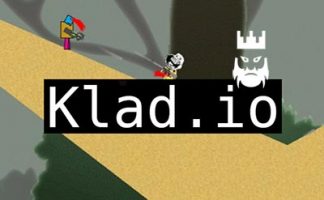 About Klad.io
Klad.io is a game where you will pick your gun and try to eliminate other players on the map for the score.
If you like shooting games then you can play Klad.io whenever you want. This is one of the fastest io games that you can play. You will choose a gun before you start playing the game and then try to kill your opponents by shooting them. Do not forget to jump all the time to make yourself hard to shoot.
It is also possible for you to find io games unblocked servers on our page. You can download the mods for io games from the right section of the articles. If you want to explore new io games to play in your free times, then you can also check out our io games list.
How to Play?
You need to control your character with WASD keys. You can use the dash feature with the spacebar button. Moreover, players can shoot with the left click of your mouse.
Tips and Tricks
This is one of the fast-paced games that you can play among the other io games. You will control a character which can jump quite high. You will pick your weapon when you start playing the game. Then you need to eliminate as many players as you can.
There are some platforms on the map. It is advisable to take the advantage of these platforms. You can take cover or shoot your enemies from somewhere up. Try to hold your finger on the left click as long as you can in order to shoot randomly. Keep in mind that your bullets can bounce.
As godmods we provide Klad.io unblocked servers to our visitors. It is possible to download Klad.io mods and play the Klad.io game with different Klad.io hacks.
.

LAST DOWNLOADS Klad.io MODS