,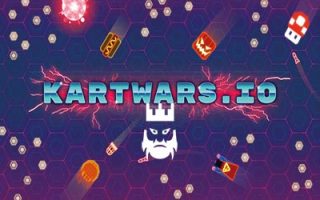 About Kartwars.io
Kartwars.io is a competitive game where you are going to drive karts and try to eliminate other opponents.
Those who like addictive games can play Kartwars.io in their free times. This is one of the funniest io games that you can play on the internet. Players will drive karts in this game and try to collect the coins on the map for the shield. You can also find different power-ups where you can use them for your own benefits. Your goal is to rank number one on the scoreboard.
In case you want to explore new io games then you can check our io games list in order to find more games. In addition to this, we also share io games unblocked servers on our pages. You can find the list of the mods on the right section of each article.
How to Play?
You need to use your mouse in order to provide direction to your vehicles. In addition to this, you can use the power-ups you collect with the left click of your mouse.
Tips and Tricks
You are going to compete with other opponents on the map. There are coins on the map which you need to collect them in order to provide more shield to your vehicles. In addition to this, you are going to find different power-ups while playing.
You have to use your current active power-up in order to get another one. There are many different features which are really beneficial to you. It is also possible to eliminate your opponents by using these features. We bet you are going to love this game.
As godmods we provide Kartwars.io mods to our visitors. In case you want to play the Kartwars.io game with Kartwars.io hacks then you can start playing it on Kartwars.io unblocked servers.
.

LAST DOWNLOADS Kartwars.io MODS