.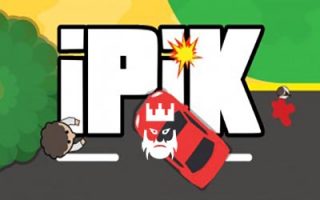 About Ipik.io
Ipik.io is a shooting game where you can drive cars and shoot your opponents to death.
Those who like to play GTA can play Ipik.io in their free times. You are going to control a character which as a weapon in his hands. First, you need to find ammo to reload your weapon because each player starts with zero ammo. You can find different cars to drive. It is also possible to crash your enemies and kill them with your vehicle. You can find the leaderboard on the right top of the screen.
We are proud to offer you io games unblocked servers on our website. You can find the mods and hacks of the io games on the right section of their articles. In addition to this, you can check our io games list in order to find new io games. You can try these new io games to see whether they are appealing to you or not.
How to Play?
You need to use WASD keys in order to move on the map. Players can shoot with the left click of their mouse and reload with R key. You can also enter into cars with F key.
Tips and Tricks
In case you have played GTA series before then you will easily get the game. This is the io version of famous GTA series. You have to find weapons on the map, drive vehicles and kill all of your opponents.
It is possible to crash your opponents with your vehicle. In addition to this, you need to know that cars can explode and you may lose your life in case you will be too close to the explosion. The map will also show the location of your opponents in order to find them easily and kill them.
As godmods we offer Ipik.io unblocked servers to our visitors. It is possible for you to download Ipik.io mods and start playing the Ipik.io game with Ipik.io hacks.
.
.
LAST DOWNLOADS Ipik.io MODS