,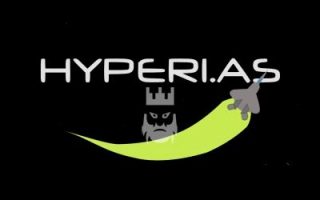 About Hyperi.as
Hyperi.as is a space game where you are going to use a spaceship and try to eliminate your opponents.
In case you like to play minimalist space games then you can play Hyperi.as in your free times. You will be controlling a spaceship in the space and try to eliminate your opponents. In addition to this, there are different orbs on the map where you have to collect them in order to increase your score. Players will be shooting with their spaceship in order to kill other players. Moreover, you can use the charge feature to travel distances quickly.
We would like to note that we also share io games unblocked servers on our pages. You can find these mods in the right section of each article. In addition to this, you can explore new io games to play thanks to the io games list we have shared on our website.
How to Play?
You will be providing directions to your spaceship with the help of your mouse. Players can shoot with the left click of their mouse as well. Moreover, you can hold your finger on the Shift key in order to charge your spaceship and travel distances quickly.
Tips and Tricks
Using the charge ability will take you somewhere else. It is possible to find more orbs or enemies in this new location. This is why make sure that you will use this feature when no more sources left around you.
Killing other players is not that much easy since spaceships are really small. But it is not impossible as well. Players will get used to the mechanics of the game after they play it about 10 or 15 minutes.
As godmods we provide Hyperi.as unblocked servers to our visitors. It is possible for you to download Hyperi.as mods and play the Hyperi.as game with Hyperi.as hacks.
.

LAST DOWNLOADS Hyperi.as MODS