,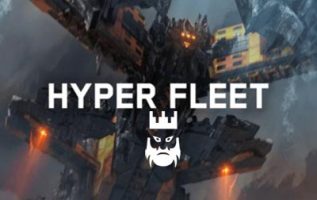 About Hyper Fleet
Hyper Fleet is a space game where you will control a spaceship and try to eliminate your enemies that come in waves.
If you like space games then you can play Hyper Fleet in your free times. This is a player versus environment game. This means that you will try to eliminate other spaceships which are controlled by artificial intelligence. Moreover, you have to defend your main spaceship from these enemies. You can earn money and upgrade your ship to better ones. It is also possible to see how many ships you have to eliminate in order to complete the stage.
We share io games unblocked servers on our pages. You can find the mods for almost all io games we share on our website. In case those games have mods, you can download them from the right section of the article. Also, we share io games list on our website where you can explore new io games to play.
How to Play?
You can provide the direction to your spaceship with your mouse. In addition to this, players can attack with the left click of their mouse.
Tips and Tricks
The entire Hyper Fleet.io games take place around your main spaceship. Your enemies will be attacking in waves. It is possible to see the remaining spaceships on the top of your page. You can avoid fire by getting into your ship with the spacebar.
In addition to this, you will not receive any damage when you will stay on your main ship. Moreover, you will earn money when you kill your enemies. It is possible to visit the shop when you die and spend your money. Thus, you can get better spaceships.
As godmods we offer you Hyper Fleet hacks on our page. You can download Hyper Fleet mods and have an access to Hyper Fleet unblocked servers to play.
.

LAST DOWNLOADS Hyper Fleet MODS