,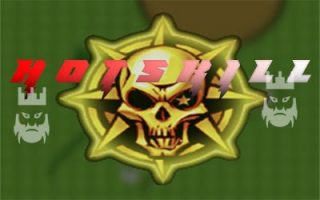 About Hotskill
Hotskill is a competitive game where you can compete with other players and monsters on the map.
Those who like to play competitive games can play Hotskill in their free times. You will have to options in terms of the character when you start to play the game. Each character have different features but same balanced damaged. You can either kill your opponents on the map or kill the monsters and farm. There is a great boss located at the left top of the screen and it will take a while to kill it. Keep in mind that it will chase you no matter where you go when you attack it.
We are proud to offer you io games unblocked servers on our website. You can find the mods and hacks of the io games on the right section of their articles. In addition to this, you can check our io games list in order to find new io games. You can try these new games to see whether they are appealing to you or not.
How to Play?
You have to provide directions to your character with WASD keys. You can shoot with the left click of your mouse. F key will refill your health. You can also use 1, 2, 3, and 4 keys in order to use various skills. Players can open minimap by pressing Q key.
Tips and Tricks
All of your skills have limited cooldown this is why be sure that you use them at the right time. It is possible for you to see the cooldown skills on the left bottom of the screen. It may be a good idea to play the game with your friends to kill the boss.
However, you can still kill it alone but it will take your five minutes. There are some areas where your attack will not pass through. This is why you can use these areas to take cover for the attacks of your opponents.
As godmods we provide Hotskill unblocked servers to our visitors. You can download the Hotskill mods from our page and start playing the Hotskill game with Hotskill hacks.
.

LAST DOWNLOADS Hotskill MODS