.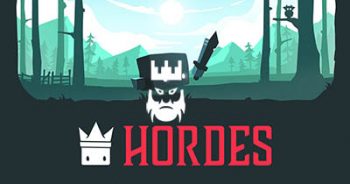 About Hordes.io
Hordes.io is MMO game with pixel graphics and it offers four different classes to its players.
In case you like to play MMO games then you can play Hordes.io in your free times. You will be playing on an open world map where you need to kill monsters. You will level up as you kill monsters and improve the abilities of your character. Players can save your progress and continue playing in the same world later on.
Please note that we offer io games unblocked servers to our visitors. It is possible for you to download the mods of the io games where you can find them in the right section of the articles. Moreover, in case you want to explore new io games then you can check out our io games lists we share on our website.
How to Play?
Players can move with the WASD keys. In addition to this, you can pick monsters with the left click of your mouse. You can also set the camera angle with your mouse. Players can choose your skills with 1, 2, 3, and 4 keys.
Tips and Tricks
This is a typical MMO game with pixel graphics. This means that you need to choose a character which suits your gaming style and then start leveling up. You need to kill monsters in order to level up but be careful to attack the right monsters.
There are monsters with various difficulty levels. This is why be sure that you attack those which you can kill. You need to farm as much as you can in order to level up. Then when you get stronger, you can move to other monsters.
As godmods we provide Hordes.io mods on our page. It is possible for you to access Hordes.io unblocked servers with these mods and play the Hordes.io game with Hordes.io hacks.
.
ALL Hordes.io MODS