.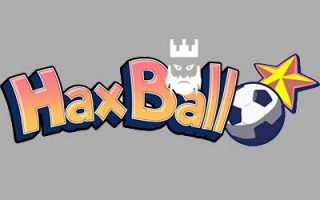 About Haxball
Haxball is a fun soccer game where you are going to play in teams with other players and compete with each other.
People who like to play soccer or sports games can play Haxball in their free times. The game has many active players. You have to join a room or create your own room in order to play the game. Once there will be enough players the game will start. It is also possible to play with your friends by determining a password for your room. This is one of the most exciting and fun soccer games that you can play in your browser.
We share io games unblocked servers on our page. It is possible for you to download mods and play the io games with hacks. In case you are looking for new io games then you can check out our io games list as well. It is also possible to find the io games on our categories which start with the same letter with the category names.
How to Play?
You can provide directions to your character with WASD or arrow keys on your keyboard. It is possible for you to hit the ball with the spacebar.
Tips and Tricks
You are going to create or join a room in order to play this game. All of the players will be playing in teams as blue or red teams. Your mission is to score the most goal in a certain time and be the victorious team on the field.
It is very important for you to collaborate with the other players in order to score. In case you will never pass to your teammates then it is highly possible for you to lose the game. This is why always look for a teamwork in order to win in this game.
As godmods we offer Haxball unblocked servers to our visitors. If you want to play the Haxball game with Haxball hacks then you can download Haxball mods.
.
.
LAST DOWNLOADS Haxball MODS