,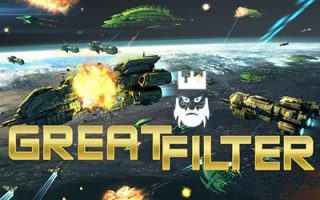 About Greatfilter.io
Greatfilter.io is a strategy game where you are going to control a planet and try to dominate the solar system.
Those who like to play strategy games can play Greatfilter.io in their free times. This is one of the interesting strategy games among the other io games. You are going to control a planet and try to dominate the solar system. The space is not limited to this solar system, you can spread to entire galaxy and increase your score by creating new planets. You have to build buildings and a fleet in order to attack other planets around you.
In addition to this game, we share io games unblocked servers on our page. Thus, you can find the mods for almost all io games with these servers. And in case you are looking for new io games that you do not know, then you may want to check out our io games list. You can also visit our categories in order to find games starting with that letter or figure.
How to Play?
You have to use your mouse in order to play this game. You make the selections with the left click of your mouse and this is the only option you can use.
Tips and Tricks
There are different types of buildings and spaceships that you can build. It is possible to learn what these buildings do by holding your mouse on it. It will be better for you to increase your income as soon as possible in order to earn more.
Money is very important in this game. It is the only source for you to build a fleet or other buildings. In addition to this, you can build defensive buildings in order to make things harder for your opponents. If you are looking for an addictive strategy game, then you found it.
As godmods we provide Greatfilter.io unblocked servers to our visitors. Thus, it will be possible for you to download Greatfilter.io mods and play the Greatfilter.io game with Greatfilter.io hacks.
.

LAST DOWNLOADS Greatfilter.io MODS