,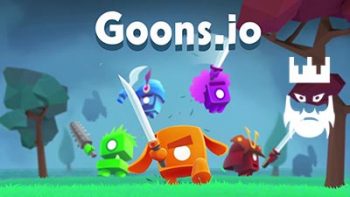 About Goons.io
Goons.io is a fast-paced player versus player game where each player will swing their sword to kill their opponents.
Those who like to high intense games can play Goons.io in their free times. You will control a character with a sword. You have to swing your sword in order to hit and eliminate your enemies. There are some bots which can attack you and slow you down. Therefore, be sure to avoid them. The best way to avoid them is attacking them when they get closer to you.
You can also play the Goons.io unblocked game on private servers we shared on the right section. Moreover, we also share io games list with our visitors. It is possible for you the explore new io games from this list. You can also find the Goons.io mods, download them and play the games with various Goons.io hacks.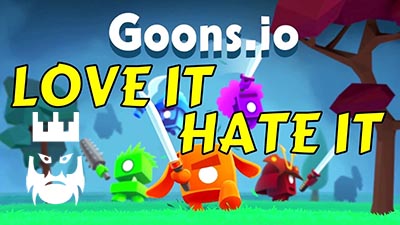 How to Play?
Your character will move automatically to the direction you are looking. Players can attack with the left click of their mouse. Moreover, you can also speed up and dash with the right click of your mouse.
Tips and Tricks
The game is one of the fast-paced io games. Therefore, you need to decide and act quickly in order to be successful. Your character will swing his or her sword then you attack. This attack has a limited area to hit. Always be sure that you will attack from enough distance.
Your character will stop when you attack. You have to take this into consideration as well. You can also avoid enemy attacks by using your dash feature. This feature has a brief cooldown too. The best way to earn score is killing your opponents.
As godmods we provide io games unblocked servers with our visitors. Thus, you can download Goons.io mods and play the game with Goons.io hacks.
.

LAST DOWNLOADS Goons.io MODS