,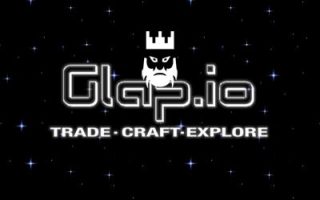 About Glap.io
Glap.io is a space game where you will travel in space in order to find new modules for your spaceship.
Those who like to play space games can play Glap.io in their free times. You are going to control a spaceship and try to connect modules to yourself. It is possible for you to find them in space. You can also steal the modules of other players by hitting them fast and allowing the modules to detach from them. It is quite fun game to play and we need to warn you that it is highly addictive.
If you would like to explore new io games then you are on the right page. Players can check our io games list in order to learn more and new games. You can also check our io games unblocked servers in order to download hacks and play the games with them.
How to Play?
You have to use the WASD keys on your keyboard in order to provide directions to your spaceship. You can also connect the modules to your spaceship with the left click of your mouse.
Tips and Tricks
Your goal is to connect as many modules as you can to your spaceship. However you need to be really careful because in case you will hit any place with a high speed, you are going to lose all of your modules at once.
It may be challenging to get used to the mechanics of the game at first. However, you can be sure that you will get used to them after few minutes of gameplay. You do not compete with other players in this game to kill each other. You just try to collect the most modules.
As godmods we provide Glap.io unblocked servers to the players. You can download Glap.io mods from our page and start playing the Glap.io game with Glap.io hacks.
.

LAST DOWNLOADS Glap.io MODS