,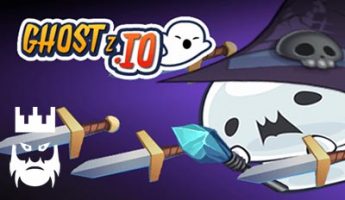 About Ghostz.io
Ghostz.io is a typical io game where you will have to eliminate other players by attacking them with the swords you own.
You can play Ghostz.io to spend some good time. The ghosts look very cute and you have to eliminate other players to earn score. You can also collect mini ghosts located on the map to increase your score. Keep in mind that, each player can only have 3 swords at most and use them rapidly to kill their opponents. If you will hit for two times you will be eliminated and have to start from the beginning.
You can play the Ghostz.io game on private servers and take the advantage of various hacks. You can be sure that this game is quite fun when you play with the Ghostz.io hacks. Have fun!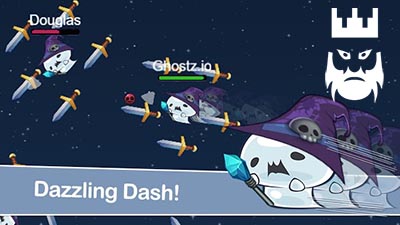 How to Play?
You need to use the left click of your mouse to perform attacks. Your sword will go forward in the direction of your cursor. Players can also use the right click of their mouse in order to dash.
Tips and Tricks
Like all of the io games, your main goal is to collect as much score as you can. In order to do this, you have to eliminate your enemies by attacking them. Moreover, each ghost has one sword when they start playing the game. But the amount of the swords can increase as you kill other players.
It is not logical to hang out in crowded areas since swords can travel a distance to hit enemies. Each sword can hit multiple enemies. Thus, try to hang out in less crowded areas to decrease your risk to be eliminated.
As godmods we offer you the list of the Ghostz.io unblocked servers where you can download Ghostz.io mods. Thus, you can download them and access different hacks.
.

LAST DOWNLOADS Ghostz.io MODS