,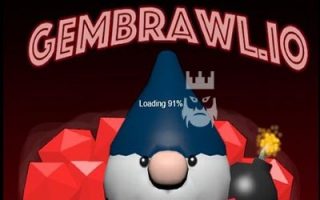 About Gembrawl.io
Gembrawl.io is a new generation Bomberman game which we believe you are going to have a good time by playing it.
In case you like the competitive games then you can play Gembrawl.io in your free times. You are going to control a cute character which can place bombs on the map. Your bomb explodes in a certain time and in case there will be other players around it, they will be eliminated. Moreover, players have to collect the gems on the map in order to increase their score. Like in most of the other io games, there is a leaderboard in the game and you try to rank number one on it.
In addition to this game, we also share io games unblocked servers on our pages. It is possible for you to download the mods for io games and play them with hacks. If you want to explore new io games to play then you can benefit from our io games list that we have shared on our website.
How to Play?
It is possible for you to use WASD or arrow keys in order to control your character. In addition to this, you can play bombs with the help of the spacebar.
Tips and Tricks
Your priority is to collect the gems on the map. They have their own base and appear in certain periods. Each gem will provide you +5 score and your score totally depends on how many gems you collected.
In addition to this, you can earn extra score by killing other players. You have to place bombs in order to eliminate your opponents. It may take some time to get used to the game but when you do, you will realize that the game is highly addictive.
As godmods we offer Gembrawl.io unblocked servers to our visitors. You can download Gembrawl.io mods through our page and start playing the Gembrawl.io game with Gembrawl.io hacks.
.

LAST DOWNLOADS Gembrawl.io MODS