,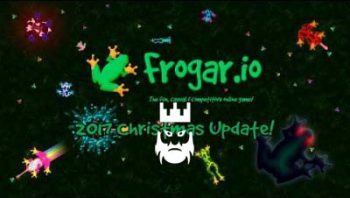 About Frogar.io
Frogar.io is an interesting game where you will be a frog and try to catch flies and eliminate your opponents.
In case you like slow-paced games to chill then you can play Frogar.io in your free times. The music of the game is quite relaxing. Your goal is to catch as much flies as you can with your frog. There is a multiplier which will boost your score as you survive longer.
You can also find io games unblocked servers on our pages. We share all of the io mods on our pages for our visitors. You can also check the io games list we share. Thus, you can explore new io games to play in your free times. We hope you will have a good time by trying these games.
How to Play?
All you need to do is jump close you the flies, your frog will automatically catch them. You can jump with the left click of your mouse by choosing the destination.
Tips and Tricks
In this Frogar.io game, you are going to control a frog. Your goal is to collect as much flies as you can. In order to do so, you have to jump close to these flies. Your frog is going to catch them automatically. However, you should note that this is a player versus player game as well.
You need to jump over other frogs in order to kill them. However keep in mind that when they jump while you are on them, you will be eliminated. Thus, timing is very important in this game. When you will eliminate your opponents they will leave a bunch of flies for you.
As godmods we provide Frogar.io unblocked servers on our page. You can download Frogar.io mods from the right section of this article and play with Frogar.io hacks.
.

LAST DOWNLOADS Frogar.io MODS