,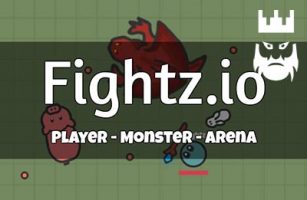 About Fightz.io
Fightz.io is a role-playing game where you can find different weapons and fight with animals and your opponents.
If you like role-playing games but do not have enough time then you can play Fightz.io. You will feel the adventure in this great game and spend lots of time in front of your computer. You need to level up to be stronger and like in all io games, your goal is to collect as much score as you can.
It is also possible to download Fightz.io unblocked private servers through the right section. You can find the Fightz.io mods list in here and download any of them you want. Moreover, we share io games list on our page. Thus, you can explore new games and play them with different hacks and mods.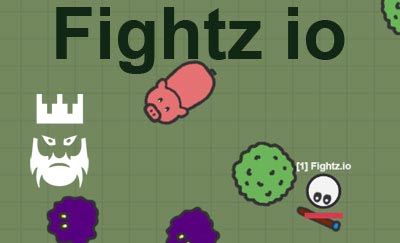 How to Play?
You character moves automatically and all you need to do is provide direction with the mouse. Players can perform an attack by clicking on the left button of their mouse. They can also use the dash feature with the right click of the mouse.
Tips and Tricks
There is leveling concept in the game. Like in most of the adventure games, levels matter a lot in this game as well. Therefore, you may want to farm different animals by attacking them and collect their foods. In this way, you will level up faster and start to beat your opponents.
There will be many players on the map. Always be sure that you check the level of your opponents before you attack them. Even one level difference can make a huge difference in the results.
As godmods we offer tools which can help our visitors in their games. Thus, we offer io games unblocked servers on our page where you can download Fightz.io mods and Fightz.io hacks.
.

ALL Fightz.io MODS