,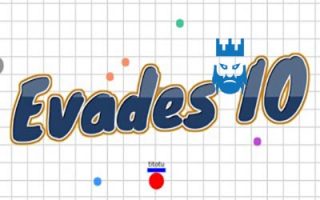 About Evades.io
Evades.io is a skill game where you need to avoid the other balls on the map and progress through stages.
Those who like to play skill games can play Evades.io in their free times. Players will control a small ball in this game and try to reach the highest stage. You will find moving balls on the stages which you should avoid. Also, in case you will touch them you will be eliminated and have to start from the beginning. You need to progress through the stage to reach the next one. It is quite fun to play this game.
Those who would like to explore new io games can check the io games list we have shared on our website. Thus you can visit the categories to learn more about new io games. In addition to these, we also share io games unblocked servers on our pages. You can find these mods in the right section of the article.
How to Play?
You need to provide directions to your ball with the help of the WASD keys on your keyboard. You can also use the numbers on your keyboard in order to improve your abilities.
Tips and Tricks
Players will play as a ball in this game which consists of stages. You will be playing on the same map with other players and your goal is to collect the smaller balls in order to level up. In addition to this, you have to reach the exit of the current stage.
When you reach this area, you will start to play on the next stage and your goal is to reach the highest stage. But as you can guess, each stage will be challenging than the previous one. In case you will hit any balls, you will lose the game and have to start from the beginning.
As godmods we provide Evades.io unblocked servers to the players. You can download Evades.io mods from our page and start playing the Evades.io game with Evades.io hacks.
.

LAST DOWNLOADS Evades.io MODS