,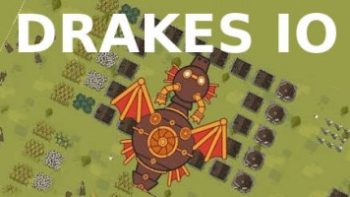 About Drakes.io
Drakes.io is one of the interesting io games.
Access to all Drakes.io hacks and unblocked Drakes.io mods on godmods.com. Free to Play Drakes.io on godmods!. We advise you to visit godmods.com from time to time, because new hacks and mods or aimbots might be released for unblocked Drakes.io.
Drakes.io is a 2D shooter io game where you're a dragon destroying villages and fighting against other dragons. What does it mean to become the terror, the horror that clergy, kings and peasents all fear? In Drakes.io you will find out! Burn your way through livestock, thatched huts, trees, and miserable townsfolk as you avoid other dragons and slowly grow to become the ultimate dragon! As a Drake you are obsessed with gold and the utter decimation of inferior tribes of humans as they scuttle about their dreary lives, setting up homesteads and expelling their finite energies in pursuit of mere abstractions. Don't let the virus that is humanity spread across your greeat land and don't stand down when other dragons appear. There is only room on this planet for one dragon, one really large fire breathing dragon, and if you use your magic and might strategically you just might be the ultimate Drake!
Game Instructions / How to Play:
Use your mouse to control the drago. The dragon will follow your movements. When the dragon gets close to an object it will automatically breath fire. Drakes.io Unblocked Game with hacks and mods.
.

LAST DOWNLOADS Drakes.io MODS