.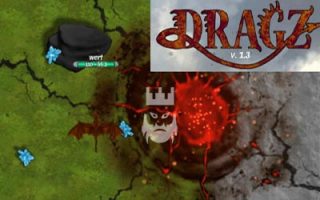 About Dragz.io
Dragz.io is an adventure game where you are going to control great monsters and try to eliminate your opponents.
Those who like the games with dragons can play Dragz.io in their free times. You have two options to choose when you start the game. You can either be a dragon or thunder bird in order to eliminate your opponents. Same teams cannot attack each other. In addition to this, there are some sources that you can find on the map. You will earn experience when you collect these sources and when you have enough experience, your bird will grow in size by becoming more powerful than before.
We would like to share that we publish io games unblocked servers on our pages. If you are looking for mods, then you can find the mod list on the right section of each io game article. You can also explore new io games to play thanks to the io games list we have shared on our website.
How to Play?
You are going to use your mouse in order to provide directions to your great bird. You can attack with the left click of your mouse and move faster with the right click of your mouse.
Tips and Tricks
Collecting the sources is really important in this game. This is why your focus should be them instead of trying to kill your opponents. It is not possible to kill your opponents with a single shot. Thus you have to collaborate with other players on your team.
In case you will hang out one of the other players in your team, you both can kill any player you meet if both of you attack well. In addition to this, take the opportunities you see and kill any player who can be killed with a single shot.
As godmods we offer Dragz.io unblocked servers on our page. It is possible for you to download Dragz.io mods and start playing the Dragz.io game with Dragz.io hacks.
.
.
LAST DOWNLOADS Dragz.io MODS