,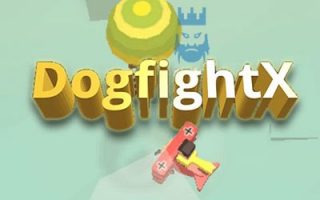 About Dog Fight X
Dog Fight X is a battle game where you are going to control a plane and try to eliminate enemy zeppelin.
Those who like to play battle games can play Dog Fight X in their free times. This is a great battle game with great graphics. You are going to choose one of the three characters when you start to the game. And then try to eliminate enemy zeppelin. Of course, this is not as easy as it sounds because your opponents will be defending their zeppelin. In addition to this, they will be in counter-attack as well.
We share io games unblocked servers on our pages. You can download the mods from the right section of each article. In addition to this, you can also check out our io games list to explore new io games to play in your free times. Click on the links in order to reach the lists we have shared.
How to Play?
You can provide directions to your plane with the help of the WASD keys. In addition to this, you can shoot with the left click of your mouse and drop bombs with the right click.
Tips and Tricks
There is leveling concept in the game. Each time you level up, you can upgrade your plane and become more powerful. You also have to collect the objects in the sky in order to earn experience and refill your health.
You have one goal, elimination of the enemy zeppelin. However, you can eliminate other players on the map in order to increase your experience and level up. It will be good for you to focus on bullet power first in order to do more damage and eliminate your opponents easily.
As godmods we provide Dog Fight X unblocked servers to our visitors. You can download the Dog Fight X mods for this great game and start playing the Dog Fight X game with Dog Fight X hacks.
.

LAST DOWNLOADS Dog Fight X MODS