.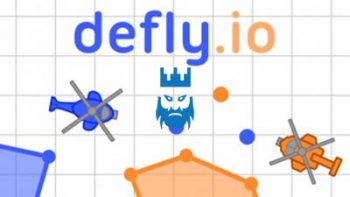 About Defly.io
Defly.io is a skill game where you need to claim lands for yourself while flying with a helicopter.
If you like to play skill games then you can play Defly.io in your free times. This is one of the interesting skill games which includes shooting as well. You will try to eliminate other players as well as try to claim lands for yourself. As you can guess, your goal is to collect the most score on the map and beat your opponents.
We also share io games unblocked servers on our website. It is possible for you to download mods for the io games you like. You can also explore new io games to play by visiting our categories or the io games list we have shared on our website.
How to Play?
You will provide directions to your helicopter with WASD keys. In addition to this, you need to leave points behind of you with the spacebar. Players can shoot with the left click of their mouse.
Tips and Tricks
You are going to claim lands for yourself. In order to do so, you need to leave points behind you and then connect them with the existing ones. When you do so, you will claim the area which will be inside of that shape. Thus you will earn score and level up.
You have to shoot enemy helicopters in order to eliminate them. You can also shoot their uncompleted sticks in order to destroy their area. In case you will touch any area of your opponents, you will be eliminated and have to start from the beginning.
As godmods we provide Defly.io mods to our visitors. If you want to play the game with Defly.io hacks then you can start playing Defly.io on Defly.io unblocked servers.
.
ALL Defly.io MODS