,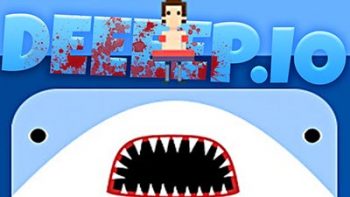 About Deeeep.io
Deeeep.io game is one of the interesting io games which we believe that you will love to play deeeep.io.
This deeeep.io game takes place in the ocean. And it includes the evolving system. Like all of the io games, your goal is to increase your score as much as you can. And again like most of the io games, it is possible to play the game on deeeep.io mods. These are also known as deeeep.io unblocked servers.
You will be evolving into different animals as you will collect to foods and kill other creatures on the map. Keep in mind that this is an online game where you will have to compete with real players and you will need a good strategy in order to rank on the top of the scoreboard. We have shared some of the basics of the game in the following but the most important thing will be playing the game and getting used to its mechanics in order to be successful.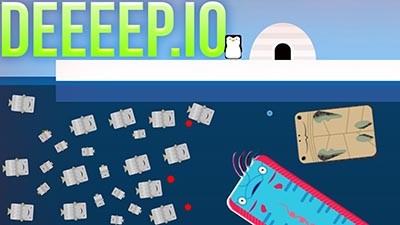 How to Play?
Use your mouse in order to provide direction to your creature and you can speed up by clicking on your left button of your mouse. A single click is enough to speed up for a short distance. This is more like a rush.
Tips and Tricks
Try to evolve as fast as you can. You need to evolve at least three or four times in order to easily compete with other players. You can collect the foods on the ocean or evolve into different animals. It is possible to fly or dive into the depths of the ocean.
There are some foods which are abundant in various places such as the tips of the volcanos. Locate these areas and collect as much as food as you can in order to grow fast. Rather than eliminating other players, try to focus on evolving as fast as you can. You can see the map and your location on the right top of your screen and always have an eye on it.
Always try to take the advantage of the features of the animals you evolve and it does not matter whether you choose to be on or in the ocean. Keep in mind that some animals can be invisible and they usually hide in places where the foods are abundant. Try to move fast in these areas in order to avoid possible dangers.
Your speed bar will increase as you evolve and reload faster when you collect the green foods too. Try to take the advantage of them and use the foods in order to use multiples rushes to hit your enemies as much as you can.
As god mods we offer you deeeep.io private server on our page where you will not have to download deeeep.io mod in order to have an access to all deeeep.io hacks available on the internet.
.

LAST DOWNLOADS Deeeep.io MODS