,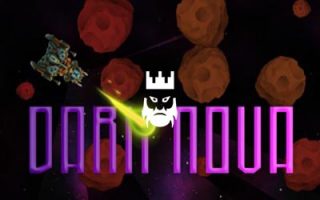 About Darknova.io
Darknova.io is a space game where you are going to play in teams and have a mission in each round.
In case you like to play space games then you can play Darknova.io in your free times. You are going to control a spaceship in this game and have a mission in each round. One of the teams will own a gem at the exit of their base. The other team should steal this gem and bring it to their base in order to win the round. Or you have to eliminate all of the players on the map in order to win that round. There are also different ships you can buy.
As a website, we provide io games unblocked servers to our visitors. It is possible for you to download the mods for this game from the right section of this article. In case you want to explore new io games then you can also check our io games list. You can find the games starting with that letter or number in our categories too.
How to Play?
You have to provide directions to your ship with the help of the WASD keys on your keyboard. It is possible to shoot with the left click of your mouse as well. You can click Y in order to open the shop while you are at your base.
Tips and Tricks
After the first round you play the game, you need to visit the shop and change your ship. Each ship has different features and you have to choose accordingly. In addition to this, you can power-up your bullets and speed from the shop.
You need to focus on stealing or defending the gem or killing all of your enemies on the map. In case there is another one who focuses on stealing or protecting the gem, then you should focus on other players and try to kill them.
As godmods we provide Darknova.io unblocked servers to our visitors. If you want to play Darknova.io game with Darknova.io hacks then all you need to do is download Darknova.io mods.
.

LAST DOWNLOADS Darknova.io MODS