,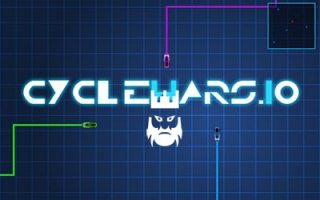 About Cyclewars.io
Cyclewars.io is a typical io game where you are going to drive a car and leave a trace behind of your vehicle.
In case you like to play typical io games then you can play Cyclewars.io in your free times. You are going to play the game with a car which leaves a trace behind it as you travel on the map. Moreover, you need to avoid hitting these traces in order to not be eliminated. As you can guess, your goal is to eliminate the most opponents and be the number on the main scoreboard. Each kill will provide you one score.
We publish io games unblocked servers on our pages. In case you are looking for these servers then you can find them on the right section of each article on the game page. Thus, in case you want to explore new io games then you can visit our categories or the io games list we have shared on our website.
How to Play?
You can provide directions to your car with the WASD keys. Moreover, players can speed up by pressing the spacebar.
Tips and Tricks
First of all, you will be driving a car in this game which leaves a trace behind it. In case you will hit any of these traces you will be eliminated. You are not allowed to hit your own trace as well. So, this is why make sure that you always have enough space to turn around.
You will have opponents on the map which are real players. Moreover your main goal is to eliminate as many players as you can. Each player will give you one score and you can find the scoreboard in the right top section of the screen.
As godmods we offer Cyclewars.io unblocked servers to our visitors. It is possible for you to download Cyclewars.io mods and start playing the Cyclewars.io game with Cyclewars.io hacks.
.

LAST DOWNLOADS Cyclewars.io MODS