.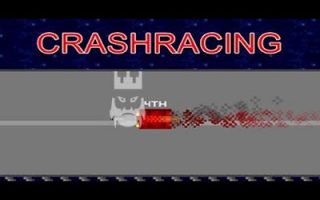 About Crash Racing
Crash Racing is a racing game with pixel graphics and it offers different tracks to players for each race.
In case you like to play racing games then you can play Crash Racing in your free times. The game has pixel graphics and you are going to race with other three players. In case there are no real players at that time, you are going to match with the bots to race. There are also different skills that you can use while racing with the other players. Also, you should avoid from running out of your health to complete the race.
We offer you io games unblocked servers for each game. Thus, you can play these games on private servers with hacks. In case you want to explore new io games then you can check the io games list we share on our website. We have included all io games but if you see a missing one, please let us know.
How to Play?
Your car moves automatically and you have to provide directions with the WASD keys. You can also use your skills with 1, 2, and 3 numbers on your keyboard.
Tips and Tricks
You are going to race with other three players on the same track. Each race consists of three laps and your goal is to win the race to earn gold. In addition to this, each player is going to have three skills to use during the race.
The first skill is the rocket. You can fire your rocket to damage your opponents. The second skill will lay a mine on the track and the third skill is boost. Your car has limited health and you have to be sure that you will reach the finish line before you will run out of your health.
As godmods we offer Crash Racing mods to our players. Thus you can play the Crash Racing game on Crash Racing unblocked servers where you can take the advantage of Crash Racing hacks.
.
.
LAST DOWNLOADS Crash Racing MODS