.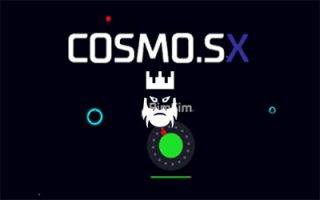 About Cosmo.sx
Cosmo.sx is a space game where you are going to use a spaceship and try to eliminate your opponents and their bases.
Those who enjoy playing space games can play Cosmo.sx whenever they want. You are going to be in space with your spaceship. You have to level up and find materials to craft. It is possible for you to improve your ship with the materials you find. You need to open the crafting menu and create your own power-ups which you can use during the game.
We offer io games unblocked servers to our visitors on our pages. It is possible for you to find the list of the mods for each io game in the right section of their article. In addition to this, we also share io games list on our website. Thus, those who want to explore new io games can benefit from this list to learn new games.
How to Play?
You will provide directions to your ship with WASD keys. It is possible to shoot with the left click of your mouse. C key opens the crafting menu where you can reach your inventory by pressing the Q key.
Tips and Tricks
There is a leveling concept in the game. This is why it will be better for you to farm before you attack your opponents. You need to destroy meteoroids in order to find valuable items. Each time you explode one of them, you will find materials to use in crafting.
Bigger meteorites provide more materials to use. This is why we highly suggest you leave the smaller ones and focus on the bigger ones. It is also possible to know that they will drop by looking their colors but again this is only available for the bigger ones.
As godmods we offer you Cosmo.sx unblocked servers on our page. You can also download Cosmo.sx mods for this great Cosmo.sx game and start playing it with Cosmo.sx hacks.
.
.
LAST DOWNLOADS Cosmo.sx MODS