,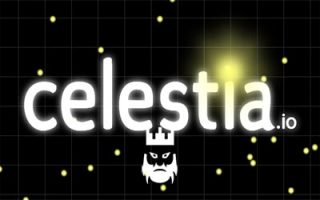 About Celestia.io
Celestia.io is a typical io game where you need to grow your size and eliminate your opponents to be the best on the map.
If you like io games then you can play Celestia.io in your free times. You are going to control a ball in this game which can grow in size and shoot. You will grow in size in line with how much score you collect. In addition to this, each ball has limited health and you can be eliminated with the orbs thrown by your opponents. Try to avoid them while shooting your opponents.
We also share io games unblocked servers on our pages. It is possible for you to download mods for the io games you like through our page. If you want to explore new io games then you can check out our io games list we have shared on our website.
How to Play?
You are going to provide direction to your ball with the help of your mouse. It is possible to speed up with the space bar but you will lose some score. Also, you can shoot with the left click of your mouse.
Tips and Tricks
You need to collect the orbs on the map in order to earn score and increase your size. Players have a limited health which you can see at the bottom of the screen. You need to shoot the orbs you have collected to kill your opponents.
In case you have low health then even the smallest player can kill you. In such cases, it will be good for you to stay away from the crowded areas. You can wait for your health to fulfill and then go into the action again. Your goal is to collect the most score on the map.
As godmods we offer Celestia.io unblocked servers to our visitors. You can download Celestia.io mods and start playing the Celestia.io game with Celestia.io hacks.
.

LAST DOWNLOADS Celestia.io MODS