,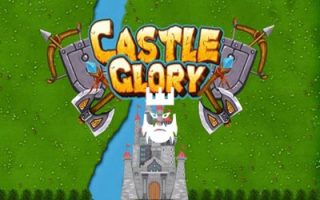 About CastleGlory.io
CastleGlory.io is a strategy game where you are going to create your own army and attack your opponent.
In case you like to play strategy games then you can play CastleGlory.io whenever you want. You are going to compete with other players on one on one basis. You have to destroy the castle of your opponent in order to win the round. When you win against your enemy, the matchmaking will start again and e new opponent will be found for you. It is one of the best strategy games in io world.
godmods offer you io games unblocked servers on its pages. If you want to download mods for io games then all you have to do is visit their pages. You can find the mods in the right section of each article. In case you want to explore new io games to play then you can also check out our io games list to find out more.
How to Play?
All you need to use is your mouse. You will make all of your selections with the left click of your mouse.
Tips and Tricks
You have two sources to create an army. They are gold and wood. You will be playing one on one with real players or against bots. Your goal is to destroy the enemy castle and in order to do so, you have to train new soldiers to fight on behalf of you.
You can also increase your income by building relevant buildings on your side. Players will be earning their income in certain periods. You need to adopt a good strategy and try to destroy the enemy tower in order to win the game but it is not that much easy as it sounds.
As godmods we offer CastleGlory.io unblocked servers to our visitors. It is possible for you to download CastleGlory.io mods and start playing the CastleGlory.io game with CastleGlory.io hacks.
.

ALL CastleGlory.io MODS