,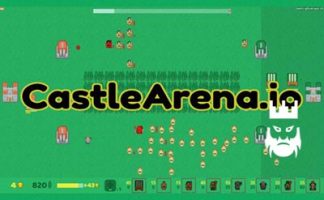 About CastleArena.io
CastleArena.io is a strategy game where you will use cards in order to train soldiers and build buildings.
If you like strategy games then you can play CastleArena.io in your free times. This is one of the greatest strategy games that you can play as an io game. You need to create your own deck and start playing the game. It is possible to play the game against real players online or you can play the game against bots in order to learn it. It is quite fun to play.
We share io games unblocked servers on our pages. You can download the mods from these lists. If you want to explore new io games then you can also check out our io games list in order to learn the new games. You can also visit our categories in order to learn the games starting with those letters and numbers.
How to Play?
All you need to do is using your mouse to make moves. You can click and drag the buildings on the map. Rest will be carried out automatically.
How to Play?
It is not advisable to play the game with the default deck. You can create your own deck from the starting screen of the game. Your goal is to defeat your opponent with your soldiers. In order to do so, you need to build buildings on your side.
You have a limited income which you can increase it as you gain points. You will earn gold in every certain second. Players can track the gold income from the left bottom of your screen. You can also find your cards at the bottom of the screen as well.
As godmods we offer CastleArena.io unblocked servers to our visitors. If you want to play the CastleArena.io game with CastleArena.io hacks then you can download CastleArena.io mods.
.

LAST DOWNLOADS CastleArena.io MODS