,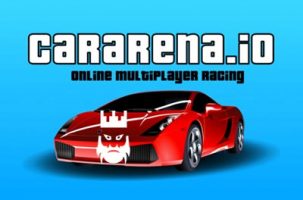 About CarArena.io
CarArena.io is a typical io game where you need to hit to people on the map and try to level up.
Those who like io games can play CarArena.io in their free times. This game has a different concept where you will level up. You will be driving your car to collect the most score on the map. Try this game which we believe you will love it.
We provide io games unblocked servers on our pages. It is possible for you to download the mods of the game and play it with hacks. In addition to this, we share io games list with our visitors which allow you to explore new io games.
How to Play?
Players have to provide direction to their car with the help of their mouse. Your car will move automatically. In addition to this, you can speed up by clicking the left button of your mouse or space bar.
Tips and Tricks
You have to crash to a certain amount of people on the map in order to level up. Players can see this figure at the bottom of their screen. You can also see your experience bar in the same area. Your car will change when you level up. However, there is something that you need to pay attention.
Your car has a limited health. You will receive damage when you hit the red areas on the map. In addition to this, you will receive damage when you hit other players. Once you will reach enough level your car will not change but the size of your car will start to increase. The game becomes more challenging when you start to grow in size.
As godmods we provide CarArena.io unblocked servers to our visitors. You can download CarArena.io mods and start playing this great CarArena.io game with CarArena.io hacks.
.

LAST DOWNLOADS CarArena.io MODS