,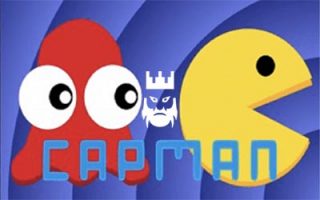 About Capman.io
Capman.io is a skill game and it is the modern version of one of the first games in the history, PacMan.
Those who used to like PacMan can play Capman.io in their free times. You are going to play a game which is very similar to Pacman. In addition to that, you can also eliminate other players on the map by collecting the white power-ups. Like most of the other io games, your goal is to increase your score and rank number on the scoreboard. If you are looking for a good game to spend some time then you must try this game.
If you want to explore new io games then you are in the right place. You can learn new games from our io games list and also you can check our categories in order to find games starting with that letter or number. Players can also find io games unblocked servers on our pages where they can download new mods and play with hacks.
How to Play?
All you need to do is using the arrow keys on your keyboard in order to provide directions to the character you control. It moves in the direction it looks automatically.
How to Play?
This is an online game where you are going to compete with other players on the map. However, in order to kill your opponents, you have to collect the power-ups. These are located on the map in the form of white balls.
When you collect them, an animation will occur on your character and during this time, you can eat other players. In addition to this, there are yellow balls on the map which you can collect them in order to increase your score and rank higher on the scoreboard.
As godmods we provide Capman.io hacks on our website. You can find the Capman.io unblocked servers and download Capman.io mods to play Capman.io game.
.

LAST DOWNLOADS Capman.io MODS