,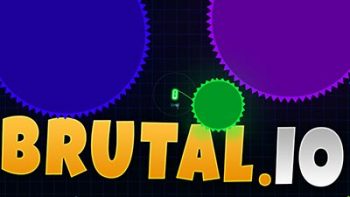 About Brutal.io
Brutal.io is another io game which you will control a car and you will have a flail. The colors in this game are quite bright and it is one of the favorite game of many players.
As you can play brutal.io on unblocked servers, you may prefer the play it on the original servers. However, it will be worth to note that these servers will allow you to take the advantage of various brutal.io hacks.
In brutal.io, your goal is to eliminate your opponents and rank number one on the general scoreboard. This game is one of the funniest io game ever. In case you are looking for a great game to spend some time, this game is just for you. In below, we have shared some of the details that you need to know. These tips and tricks will be really beneficial for you to increase your score and dominate the map. Moreover, you do not have to download mod in order to access hacks since we have already included all of them for you.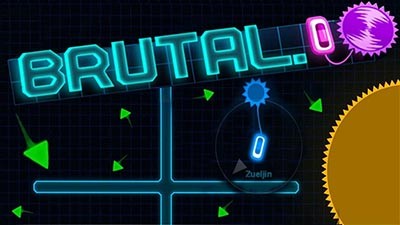 How to Play?
You will control the direction of your car with the help of your mouse. Your car will automatically move in the direction you direct. In addition to this, you can throw your flail by clicking on the left button of your mouse. When you hold the same button again, you will call your flail back. You can also use the spacebar to perform the same action.
Tips and Tricks
It will be beneficial to keep the cursor of your mouse close to your car. In this way, you can perform quick maneuvers and eliminate your opponents easily. Like most of the io games, the bigger is better and you have to eliminate other players in order to increase the size of your flail.
From time to time, you will find balls on the map and when you hit them with your flail, they will release orbs which you can collect to grow your flail. These balls are quite useful when you start the game however you need to avoid greater opponents.
Try to stay close to the borders of the map when you are small. You can always see the player who is number one on the map with a crown image. There will be big players around it in order to eliminate that opponent and therefore, it will be good for you to stay them away until you grow in size.
Try to master on throwing your flail. In this way, you can eliminate your opponents easily and hunt them down. Killing enemies and collecting their score is the best way to increase your score as soon as possible.
As god mods, we offer you brutal.io private server on our page. You can play the game through our page and take the advantage of various hacks without the need of downloading them.
.

ALL Brutal.io MODS