.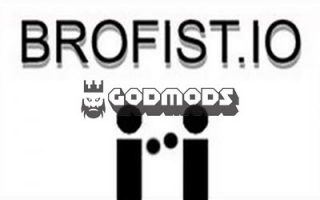 About Brofist.io
Brofist.io is a collection of three different io games where you need to collab with other players.
In case you like to play games in groups then you can play Brofist.io in your free times. There are three different modes in the game. The first one is played by two players and both of you will collab in order to complete the adventure. The other one is hidden and seeks where you are going to try to find the other player who will be hiding or you will hide. The third game is word guessing game which is quite fun to play. In case you look for fun games to play in your free times then this game can be a great solution.
godmods offer you io games unblocked servers on its pages. If you are looking for a mod for a specific game then you can find the list of them on the right section of each io game article. In addition to this, if you want to explore new io games then you can check the io games list we have shared on our website.
How to Play?
The controls do not change in all of the three modes. You will be using your mouse in order to move your character and use the left clicks to make a selection or use something in the game.
Tips and Tricks
The strategy will vary depending on the game mode you are going to play. The important thing in this game is to collab with other players in order to win the round. You cannot play the game alone and expect to win.
Just make sure that you do not make silly mistakes which can annoy your partner. It may be a good idea to chat on another platform in order to ensure the communication between you. And also don't forget to have fun while playing the game.
As godmods we provide Brofist.io mods on our page. You can download them and access Brofist.io unblocked servers in order to play the Brofist.io game with Brofist.io hacks.
.
ALL Brofist.io MODS