,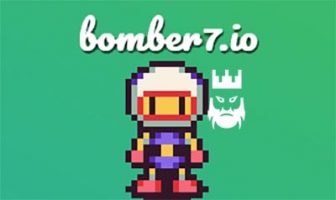 About Bomber7.io
Bomber7.io is the io game version of the old-school Bomberman which we believe you are going to love it.
In case you are looking for an addictive game then you can play Bomber7.io. In this game, you will control a character which can lay bombs. These bombs explode their around when they explode. You can also find some power-ups as you destroy the blocks in the game. You must collect these to improve your character fast.
In case you are willing to explore new io games then we have some good news for you! You can check out our io games list in order to learn the new games. In addition to this, we also share io games unblocked servers on our pages. THus, you can have an access to different io games hacks.
How to Play?
You can move with the arrow keys on your keyboard. It is possible to lay a bomb with the spacebar. In addition to this, players can also use power-ups with other letters that can be seen on the screen.
Tips and Tricks
Your main goal should be collecting as many power-ups as you can. If you do so, you will improve your character and lay more than two or three bombs at a time. Of course, this will allow you to dominate the map. However, you should avoid green power-ups which will change the directions of your moves.
Players have to play bombs and destroy blocks in order to earn score. You can also explode your enemies by bombing them. You need to collect as much score as you can and in order to do this, you have to explode everything you encounter.
As godmods we provide Bomber7.io mods to our visitors. It is possible for you to play the Bomber7.io game with Bomber7.io hacks by playing on one of these Bomber7.io unblocked servers.
.

LAST DOWNLOADS Bomber7.io MODS