,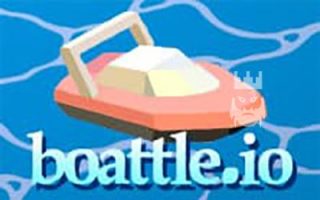 About Boattle.io
Boattle.io is a battle game where you are going to control a boat in the ocean and compete with other players.
In case you like battle games that take place at sea then you can play Boattle.io in your free times. You are going to control a cute and tiny boat in the ocean. This boat can shoot depending on which power-ups you collect. Also, there are different items all over the ocean and it is possible for you to collect them by moving on them. Keep in mind that you can only save one feature in your boat. Also, you should make your choice wisely and eliminate all other players on the map.
We also share io games unblocked servers on our website. It is possible for you to download mods for the io games you like. You can also explore new io games to play by visiting our categories or the io games list we have shared on our website.
How to Play?
You are going to speed up with the W key and then you have to provide directions with the help of your mouse. You can use the special tools you collect with the help of your spacebar. In addition to this, players can shoot with the left and right click of their mouses.
Tips and Tricks
In case you will slow down in this game, you will be bait to other players. This is why it is very important to move all the time. Moreover, you will get used to the mechanics of the game soon and have a better control of your boat.
There are different weapons that you can prefer. There is no best one. Also, they are all up to your gameplay and you should give a try to all of them before you decide on the ultimate one. You can be sure that you are going to have a lot of fun in this game.
As godmods we provide Boattle.io unblocked servers to our visitors. It is possible for you to download Boattle.io hacks by playing the Boattle.io game on Boattle.io mods.
.

LAST DOWNLOADS Boattle.io MODS